Expert One-On-One
UI/UX API Database App Store Design Automation
Assistance For Your
Adalo Apps
Schedule a 1-on-1 Adalo mentoring session with Mario, an Adalo Expert and Adalo Community Leader, to help you create the app of your dreams and overcome the struggles of building it with Adalo.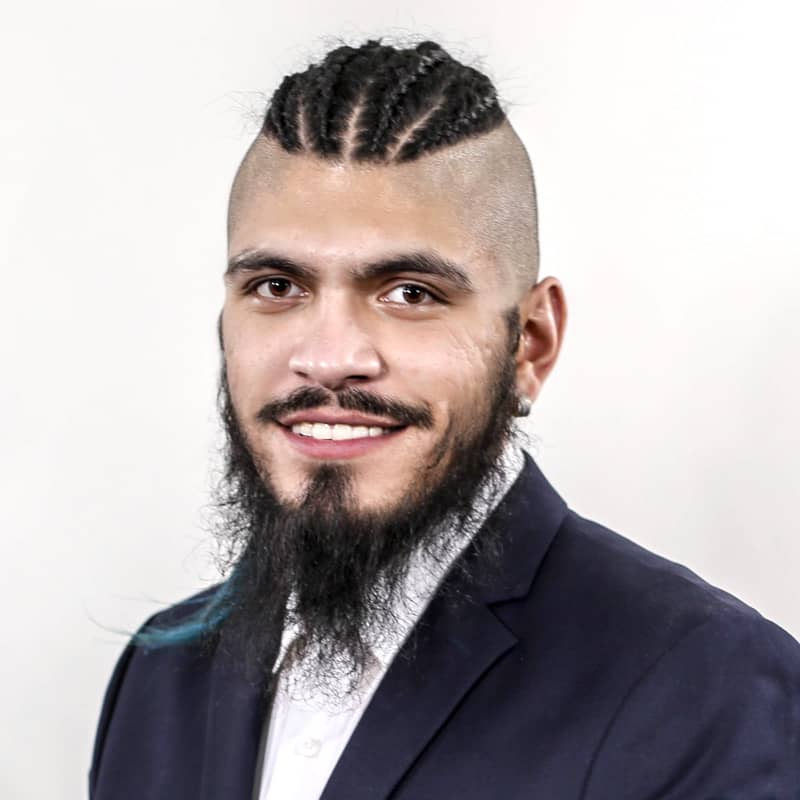 Trusted By 100+ App Developers At Companies Including…

I Resolve Most Issues In Under
An Hour
Whether you're an entrepreneur launching a business or a more experienced developer wanting to level up their skills, I have the expertise to help you reach success with Adalo
I'll review your app's design and user experience, ensuring it looks and behaves in the best way possible. I'll discuss how to make your app look great, how to use Adalo features for this purpose, as well as other tips and tricks for building an exceptional product.
I'll go through connecting APIs to your app, as well as troubleshooting any issues that may arise. I'll discuss best practices for API integration, and how to make them more efficient and easier to use.
I can help you set up or review the database structure of your app and suggest ways to optimize it for performance. I'll also go over the best ways to use relationship parameters for data that needs to be tied to multiple collections.
I'll walk you through publishing your apps on the web, on Google Play, and on the Apple App store. I'll discuss the different submission guidelines for each platform, and best practices for ensuring your app is approved swiftly.
I'll work with you to set up automation integrations into your app's workflow that will help you save time and make tasks more efficient. We'll explore triggering automated emails, texts, or any other action after a user takes an action in your app.
The
Expert Guidance
You Need to Succeed with Adalo
Zoom Sessions
Learn over a Zoom call from an expert who has tested and applied every feature in Adalo.
Customized For YOUR Apps
Get personalized tips on how to optimize your app for success.
Fixing Bugs
Identify and troubleshoot any issues that you may have.
Correctly Setup Your DB
Learn best practices for connecting APIs and setting up databases.
App Store Assistance
Get guidance on how to make your app stand out in the App Store.
Automate It
Discover ways to automate tasks and save time.
You Haven't Found The Right Adalo Mentor...
Until now
Top 100 No-Code Expert By Heep
With My One-on-One Adalo Mentoring Program, You'll Learn How To:
– Use Adalo's features and capabilities to create amazing apps that users will love
– Master Adalo and become a skilled and successful app developer
– Overcome the learning curve
– Learn about databases, APIs, integrations, UI/UX, and so much more!
If you're serious about becoming a skilled and successful Adalo app developer, then this is the program for you.
Emeka & Mario working on the "ANI" app
The Top 10 Challenges of Becoming an App Developer
Learning Adalo's features and capabilities
Making money with your app
Staying up-to-date with Adalo's changes
Dealing with Adalo's customer support
Don't Just Take Our Word For It…
Hear what others have said about working with Mario & Templar Design
Now You Can Get The Training You Need To Not Only Hone The Right Skills To Succeed As A Highly-valuable App Developer…
You'll also be able to prove it. Our Adalo Mentoring sessions will take your app development skills to the next level. At Templar Design, we'll take you from being an Adalo novice to becoming an Adalo Expert.
Our Adalo Mentoring Program will not only transform the way you develop Adalo apps, but it will also change the way you think about app development. You'll learn how to use Adalo's features and capabilities to create amazing apps that users will love. And best of all, you'll be able to do it all without having to code!
So if you're serious about becoming a skilled Adalo app developer and want to get the training you need to succeed, then this is the program for you. Get started today!
Henk & Mario working on the "Innovation Drive App"