Allow me to preface this by saying that I love Adalo. I really do. It's an incredible platform that has allowed me to create some amazing things. I must be transparent with you and all of the people in my network and provide the hard truth about Adalo.
You see, I am not an Adalo employee but I have reached the "Community Leader" and "Expert" statuses within their forums. I've written a ton of tutorials on how to use the platform, I've built over a dozen apps for other people using Adalo, I've mentored many Adalo users, and I generally just try to help out as much as possible.
I'm proud to say that I've become a shoulder to lean on for many in the Adalo community, you know, a real staple in the community. I want to help people build great things with Adalo, and that's why I'm writing this article to elaborate on the hard truth about Adalo.
The hard truth about Adalo is this: Adalo is a wonderful platform. There is no other tool that is this easy to make apps with. But be prepared for bugs, crashes, and other issues.
Before you write me off as a hater, let me explain…
I created a brand new business built around Adalo that I've now dedicated over a year of my life to. I founded Templar Design in mid-2021 specifically to sell the templates that I've created in Adalo. I've put in countless hours building templates, apps, and courses to help people build with Adalo. I have also provided 123 solutions in the Adalo forum (probably more, but that's how many times users have marked my replies as "solutions" to the problems in the forum).
Now, before finding Adalo, I've been running a website design agency that I founded in 2014. So far, I have received 58 5-star reviews and have won 17 awards for my design work. I have a flawless reputation, pun intended.
When I found Adalo, I was elated. I thought to myself, "finally, a platform that will allow me to quickly create beautiful apps without all the headaches of traditional app development!" And for the most part, it has been true. Adalo is an incredible platform with loads of potential.
I'm not some random person on the internet. I am fully invested in Adalo's success.
The reason I'm writing this is that I want people to know that I'm also going to bat for them. I will always tell you the truth, even if it's not what you want to hear. I cannot recommend a platform that I do not believe in 100%. I believe in Adalo, but I also believe that they need to level up their game if they want to compete with some of the other no-code app development tools out there.
So, with that being said, here is the meat and potatoes of the hard truth about Adalo:
---
There are bugs. Lots of them.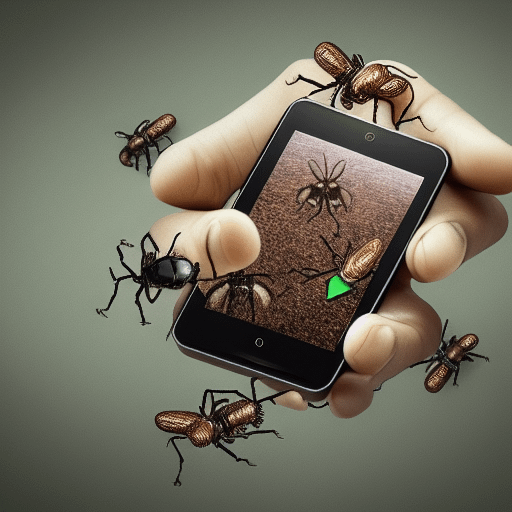 This is probably the number one complaint I see in the Adalo community forum. And it's not without good reason. There are A LOT of bugs in Adalo. Some of them are small and annoying, while others are show-stopping and can completely derail your app.
The good news is that the Adalo team is aware of most of the bugs and is working hard to fix them. In fact, they've fixed a ton of bugs in the last few months alone. However, the bad news is that there are still a LOT of bugs and it can be incredibly frustrating to deal with them, and that's the hard truth about Adalo.
---
The platform is constantly changing.
Adalo is a young platform and it's constantly evolving. That's actually one of the things I love about it. They are always adding new features and making improvements.
I advocate for performance, stability, and customer service improvements because I want Adalo to succeed. The reason I'm qualified to do this is that I have a proven track record of success in building and scaling businesses.
I also want to be clear that I don't think Adalo is perfect, and it's not my intention to bash the company.
---
Adalo is still very much in beta
Even though Adalo has been around since 2018, it's still very much in beta. That means there are days when we encounter bugs, things break, and features don't work as intended. It also means that the platform is constantly evolving and changing, which can be both good and bad.
On the one hand, it's amazing to see the platform improve and grow so rapidly. On the other hand, it can be frustrating when a feature you've come to rely on suddenly breaks. The hard truth about Adalo is that it's not quite stable enough for enterprise-level apps.
---
Adalo is not yet ready for primetime
If you're looking to build a production-ready app today, Adalo is probably not the platform for you. While it's possible to build a fully-functional app on Adalo, there are still some big limitations that make it difficult to recommend anything more than a proof of concept or MVP.
Some of the biggest limitations include:
---
Lack of support for custom code
If you need to add any kind of custom code to your app (e.g. a custom component for specific functionality), you're out of luck. You either have to hire a component developer or create components yourself if you have expertise with React Native.
You will not receive any assistance from Adalo when creating custom components, whether building them yourself or hiring someone to build them for you. You can ask questions in the forum but the likelihood of getting an answer from anyone at Adalo is slim to none.
---
Not all JSON APIs are compatible with Adalo
In order for Adalo to connect to a JSON API, the API must be a very simple API with no nested arrays or objects. If your API is even slightly more complex than that, Adalo will not be able to connect to it.
The inability to get a "3rd results key" from an external API is a harsh limitation for integrating other tools. The hard truth about Adalo and their API is that there are just some APIs that will not be compatible with Adalo.
---
Flaky push notifications
Push notifications are one of the most important features of any app, but they're also one of the most flakey features of Adalo. In my experience, they work most of the time but the push notification system goes down at least once a month.
---
Zero support for third-party components in the Adalo marketplace
Adalo sells components that have been created by other developers in their marketplace, but they do not support or guarantee any of them. This means that if you buy a component from the marketplace and it doesn't work as intended, you're out of luck. You can't get a refund and you can't contact Adalo for support. They will tell you to contact the component developer for support.
Recently, the "Gradient Rectangle Pro" and "Multi-Input Validator" components by NoCode Monkey caused my apps to crash and they had to be removed from my apps. I reached out to Michael, the owner of NoCode Monkey and he said that he would look into the problem on September 2nd and I haven't heard a word from him since. This is an odd occurrence since I have reached out to Michael for support before and he was helpful previously.
The "Lottie animation" component also caused some of my apps to crash. I submitted a support ticket to Adalo and Adalo provided me with the developer's (Minimum Studio) email address for support. I have sent 2 emails to Minimum Studio to try to get assistance. Both emails have been opened and read but the developer has chosen to not reply to my inquiries.
The problem here is that the developers don't always respond to support requests, which can leave you stuck with a component that doesn't work and no way to get help.
---
The Date Picker component sends the incorrect date values to the database
The Date Picker component is one of the most important components in any app, but it's also a little buggy. The biggest problem with the Date Picker is that it sends the incorrect date values to the database.
This means that if you're using the Date Picker to store dates in a database collection, the dates can be stored incorrectly. This can cause a lot of headaches if you're not aware of the problem and you're relying on the Date Picker to store dates accurately.
---
Some things just don't work properly on Android devices
While Adalo apps work fine on iOS devices, there are still some bugs and glitches when running them on Android devices. This is to be expected given that Adalo is still in beta, but it's something to keep in mind if you're planning on building an app for both iOS and Android.
Things that don't work properly on Android devices:
Shadows, which are a huge part of UI and branding, do not work on Android devices. (This has been a problem since October 2020)
The tab bar component has too much padding and takes up too much space compared to iOS devices. (This has been a problem since February 2020)
Lottie animations don't work on Samsung Note android devices.
---
The database collections break for several hours multiple times each month
One of the most frustrating things about Adalo is that the database collections break at least once a month. This means that any data you've stored in a database collection can be inaccessible for several hours.
There's no way to know when the collections will break, so it's always a bit of a guessing game as to whether or not your data will be accessible when you need it. The hard truth about Adalo and the database is that it's simply unreliable.
---
The lack of transparency from Adalo
the lack of transparency from Adalo is one of the most aggravating aspects of being an Adalo user. We never know what's happening behind the scenes, what features are under development, or when new functions will be available. The roadmap doesn't give us much insight either.
This lack of transparency makes it very difficult to plan ahead or make informed decisions about using Adalo for our app development needs.
---
Adalo still uses "business days" to respond to support tickets
Adalo support works Monday through Friday to respond to support tickets, which means that if you submit a ticket on a Friday, you won't get a response until Monday at the earliest.
This is unacceptable in today's age and especially in the app development world where things move quickly.
Earlier today (9/18/2022), all Adalo users experienced a 9-hour downtime due to an issue with Amazon Web Services (AWS). This is the third time in the past month that Adalo has experienced significant downtime. Luckily, yet unfortunately, because it was a major outage that affected every Adalo user, the Adalo staff had to work on a Sunday to get this issue resolved.
While we understand that things happen and outages are inevitable, the lack of communication from Adalo during these times is frustrating. We should have been notified as soon as the issue was discovered instead of being left in the dark for 7 hours before we heard a word from Adalo.
---
The pricing is way too high for what you get
Adalo is one of the most expensive app development platforms on the market. For a platform that's still in beta and has so many features that don't work properly, the new pricing plans are simply not justified.
$45 per month for their cheapest publishable plan isn't that bad if you don't plan on getting any users to actually download your app. However, if your app has the users engaged and performing a lot of actions, then you'll be needing the $200/month or $250/month plan to accommodate Adalo's new 'app actions' charges.
---
Adalo cannot be held accountable for their own outages
If Adalo goes down, your entire app development process comes to a screeching halt. This is a huge problem, especially considering how often Adalo has been down recently.
To make matters worse, Adalo does not provide any compensation for their outages. If you're paying $200/month for their platform and your app is down for 9 hours, you're paying for a service that you're not even able to use.
You will not get compensated for any lost productivity or revenue as a result of Adalo's outages.
This is completely unacceptable and it's something that needs to be addressed immediately. The hard truth about Adalo is that we're at the mercy of Adalo. If Adalo goes down, we're screwed, and Adalo won't do anything about it.
---
The Hard Truth About Adalo From An Adalo Expert & Community Leader Conclusion
Adalo is a good platform if you're looking for a simple way to build 1 app with no frills. However, if you're looking for a platform that has all the features and functionality of a fully-fledged native mobile app development platform, Adalo is not the right choice.
The hard truth about adalo is that if you need an app development platform that's reliable, affordable, and has all the features and functionality you need, you may want to research alternatives to Adalo.
If you're looking to create an MVP or a proof of concept, then Adalo is the perfect platform for you. Adalo allows you to quickly build prototypes of apps in a fraction of the time as traditional mobile development.
As a community leader and expert, I've seen firsthand the good and the bad of Adalo. It's a platform with loads of potential, but it still has a long way to go before it's ready for primetime. That's the hard truth about Adalo. I'm rooting for Adalo's success and I truly hope that Adalo can address the issues that are holding it back from being the top-tier platform that I know it has the potential to be.